Fast-Track Your Mastery of PCI® with Coaching
Congratulations: you've already made a great investment.
You've learned the best method there is to lead, plan, implement and track organisational change. Now, you need excellent project outcomes—but your team is still on their training wheels.
Imagine if you could get results faster. Imagine if you could fast-track your mastery of PCI® and get better results with support and guidance from a PCI® expert.
You're in a great place with PCI®. But mastery takes time, and you have critically important changes that need to be delivered—now.
Combine all the steps, tools and tactics in PCI®—which you have!—with personal access to a PCI® expert and all their experience, and you get the coaching advantage.
When you work with us, you get personal, tailored coaching to get from where you are now to where you need to be.
Expect insightful feedback, action plans, and accountability to get moving— fast!—in the right direction.
Turn your business case into compelling messages that get people listening

Figure out who's critically important to your change's success—so you can get them onside, now

Strategise tactics and activities that build actual commitment for your change

Prepare for tricky conversations with Sponsors
Prepare leaders to lead change

Identify what to measure and when, and how to get data without overwhelming your stakeholders

Recruit a network of change agents to create real traction for your change

Get a change back on track by identifying what isn't working, and how to fix it
Take the Next Step Towards PCI® Mastery
Just tell us what you're after, and we'll get in touch to discuss how we can help.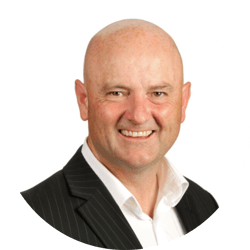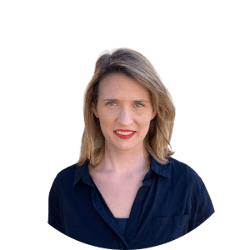 Ian Roughsedge
Ian is a consultant, coach, PCI® expert and the founder and Managing Director of Change Synergy. Ian's been turning strategy into results and developing change leaders for the last 30 years.
Colleen Isaacs
Colleen is a change management specialist, coach and PCI® expert. A former Project Manager, Colleen's been planning, implementing and tracking organisational change for 15+ years and helping people to become change experts since 2018.
"Working with Change Synergy is like having a really good pilot on board the aircraft guiding the team whilst they learn how to fly the craft themselves." Human Resources Director, FMCG
"Colleen is really well prepared, engaging and an expert in all aspects of change and project management. I'm impressed with her ability to relate to a diverse group. Great analogies to help me understand a few things that otherwise would go over my head." Jacinta, Change Analyst
"Colleen's very efficient and asks questions in a way that meant she isn't answering for us, but enabling us to think about the topic." Rachel, Project Manager
Tell us about you and we'll be in touch to discuss how we can help.
We're committed to your privacy. Change Synergy uses the information you provide to us to contact you about our relevant content, products, and services. You may unsubscribe from these communications at any time. For more information, check out our Privacy Policy.
Copyright © 2020. Change Synergy. All Rights Reserved.